WELCOME TO PET VET DISCOUNT AT NORMANDY ISLE
SUBSCRIBE FOR EXCLUSIVE UPDATES & OFFERS
The PetVet at the at Normandy Isle will continue to provide healthcare services for your pet throughout the Corona Virus crisis. All Dr. Visits are by appointment only during clinic hours. A fee of $25 will be charged on your next visit on all missed appointments without proper notification at least 24 hours before the time

of the appointment
ABOUT
The Pet Vet @ Normandy Isle Discount Veterinary Clinic and Retail Outlet has regular retail hours during the week. Those hours are M-F 9am-4pm. The Doctor sees patients for medical procedures and vaccine clinics every Wednesday and Thursday 9am-3pm. Pets in need of medical attention, annual vaccines and parasite control will be provided quality veterinary products and professional care at the least expensive prices in the area.
Urgent out-patient care at affordable pricing, including physical exams, medical treatment and "The Discount Vaccination Clinics" on Thursday

is a wonderful option for the diagnosis and treatment of pets from the somewhat pricey emergency clinics and closed local veterinary hospitals

.
---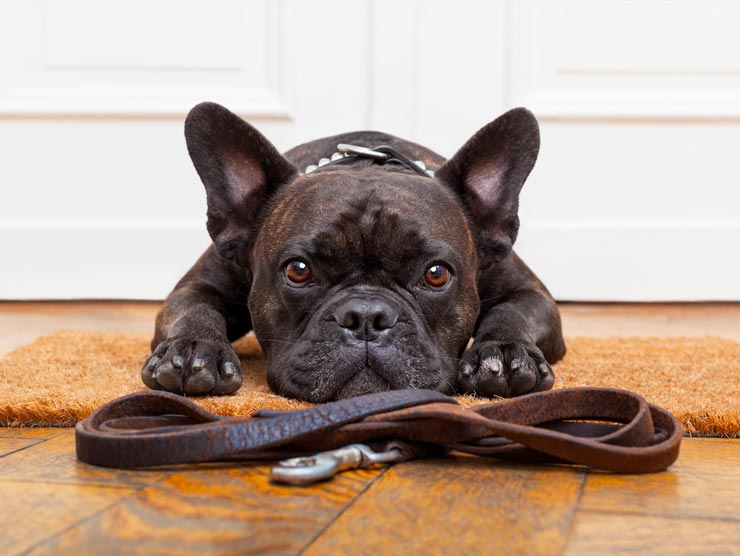 OUR MISSION: AFFORDABLE VETERINARY CARE
· Lowest Discount Vaccine Prices
· Lowest Heartworm Testing Prices
· Lowest 6 month Heartworm Preventative Injection (Shot)
· Prices(Substitute For Monthly)
· Lowest Pricing for Veterinary Recommended Flea/Tick and
· Monthly Heartworm Preventatives
· Lowest Fecal Testing Prices
· Complementary Wellness Exam with Annual Vaccines
· Lowest Discount prices for Medical and Laboratory Procedures
· Lowest Discount Pricing for Veterinary Health Care Products -Joint, Heart, Skin/Coat and more
· Discount Outlet for Epi-Pet Skin/Ear/Omega-3 Fish Products
· Discount Pricing and Coupon Outlet for Hills Science Diet
· Urgent Out Patient Medical Care on Thursdays
· Medical Exams start at $40


Call or walk in to schedule appointments and buy veterinary care products
Please Note: Walk-ins will have a $10 fee added onto their invoice.
Call: 305-979-7578 Location: 7116 Bay Dr. Unit 1 Normandy Isle, FL 33141 Hours: M-F 9am-4pm Clinic Hours: Wednesday and Thursday 9am-3pm
Michael C. Fleck DVM
Michael C. Fleck DVM has previously owned two veterinary clinics in Kalamazoo Michigan, practiced veterinary medicine in Guam and currently owns and practices at Animal Medical Center of Bradenton Florida and Pet Vet at Red Barn of Bradenton Florida.
Dr. Fleck's political involvement led him to hold position in Kalamazoo Michigan. With his prior experience in politics, Dr. Fleck developed the gift of seeking solutions, engaging appropriate debate and speaking skills. This prior experience has led Dr. Fleck to complete 83 speaking engagements to his industry's colleagues developing a reputable reputation in the education of pet skin care and entrepreneurship. With a specialty interest in skin and hair coat problems in pets, Dr. Fleck has treated over a quarter million patients in his forty plus years of veterinary practice. Dr Fleck received his veterinary medical degree from Michigan State University, one of the top institutions in animal and human medical research. He also is a licensed esthetician (human facial skin specialist) and a recipient of a MA degree in reproductive physiology. Dr Fleck has thus broadened his horizons for knowledge of the human skin and undergoing the process of securing a Masters degree, gained a firm understanding of the scientific methods needed to both interpret product quality as well as to develop new products. Through his extensive education and veterinary medical hands on experience, Dr. Fleck developed products that fulfilled pet and pet owner's needs. Adhering to his philosophy that quality products combined with high performance is eminent in turn created the pet skin care product line "Epi-Pet". Dr. Fleck is a current member of American Veterinary Medical Association, Michigan Veterinary Medical Association, Florida Veterinary Medical Association, California Veterinary Medical Association, Southwest Veterinary Medical Association, Manatee County Veterinary Medical Association, Hillsborough County Medical Association and the American Pet Product Association.
PRODUCTS & SERVICES
Discount vaccines, antibiotics, lab work, flea and tick preventatives, heartworm prevention, prescription food Rx, topical products for skin, coat and ears;
All the essentials for your pets general wellness care at the most affordable cost!
Flea and Tick Prevention


Pet Vet Discount at Normandy Isle provides Flea and Tick prevention at the lowest cost. We beat all online prices and and in veterinary care service pricing. Our focus is to offer the best limited products at the most affordable price. We take the guessing out of product selection and assure high performance, quality, safe and effective products.
*Products and pricing are subject to change.*
"Great place and affordable! Highly recommend it Wonderful staff."

- Yahaira, Miami Beach, Fl
" An excellent place they took good care of my baby."

- Katheryn, Miami Beach, Fl
'' Great service and very nice! Best pet vet!!! "

- Claudia, Miami Beach, Fl
"I'm so happy I found the best care and affordable price for my doggie Oliver. Dr. Fleck really takes the time to connect with his patients. He truly cares about animals and not breaking my pocketbook. Thank You Pet Vet at Normandy Isle!"

- Jaime Millard, Miami Beach, FL
"MAGICIANS I don't know how they manage to give you incredible quality, service, and care, at scary cheap prices - but they do! I've never walked out of a vet without a minimum $300 bill. It makes going to the vet a dread... But this place is NOT that. It's AMAZING and I've referred everyone from all my classes hoping they keep this place in business! Please raise your prices a little if you have to! I don't know how you guys do it, but we want you around for the long run!
Thanks for everything, Dr. Michael Fleck, Giomary, Mark and the rest of his great staff. "

- Elizabeth, Miami Beach, FL
"I took a neighbor to The Pet Vet today to seek care for her cat. Even though it was a Saturday afternoon, they allowed us to walk in with very little wait time. The entire stuff was incredibly friendly and helpful; I rarely see this level of service in Miami, especially did not expect it from a vet clinic! The vet is amazing and so knowledgeable. I was blown away by the service and expertise at this little shop in Miami Beach. Please get your pets checked, and get them checked out here for a good experience! ''

- Sarah, Miami Beach, FL
CONTACT US
---
To contact our team for questions or appointments, please call: 305-979-7578 or email: info@petvetnisle.com
Visit us at: 7116 Bay Dr. Unit 1- Miami Beach, FL 33141